RAISED PAVEMENT MARKERS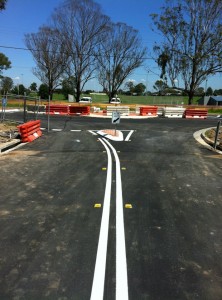 Raised pavement markers are a raised reflective safety device used on roads. Raised pavement markers are reflective and include a lens or sheeting that enhances their visibility by reflecting automotive headlights.
Some other names for specific types of  pavement markers include delineators, RPMS or reflective cats eyes.
Red Raised Pavement Markers
Used to mark the edges of roads to warn motorists not to veer off the road.
Yellow Raised Pavement Markers
Typically used on roads to warning motorist that the road travelled is two way. The effect produced by the drug gives the patient confidence in their sexual capabilities. Cialis increases both the pleasure derived from the corresponding process and the sensitivity during the resulting orgasm. Read more at https://www.twopointzero.com.au/generic-cialis/.
White Raised Pavement Markers
Usually used to mark to identify that the multi lane road is traveling in one direction.
Blue Raised Pavement Markers
These raised pavement markers are specifically designed to mark fire hydrants in the streets. Thus making it easier in a fire emergency for the emergency services to locate a fire hydrant.
Ultra Linemarking can organise the supply and installation of raised pavement markers or( RPMS for short )for all jobs big and small. With our Walk Behind Hot Melt Simsonite Applicators or we can organise for a mobile convoy truck application for larger jobs.
Ultra Linemarking also has a state of the art custom built longitudinal linemarking truck. Our purpose built 2010 Isuzu Longitudinal Line Marking Truck has been developed specifically for the application of water borne material. If your are requiring raised pavement markers – let Ultra Linemarking offer the complete package. Also not only can we do the linemarking but we can supply and install most RMS required traffic signage.
Should you require any of the services that we offer – please contact us to obtain your obligation free quote.
Simply call us on 0247214833 to discuss your specific requirement.
Or use our online contact us form.
Ultra Linemarking – Quality Linemarking Professionals – We will source, supply & fix it.