CAR PARK LINE MARKING
What does your car park line marking say about your company?
Is it up to current Australian Standard?
Are you lines faded and worn?
Do you have problems with people parking where they are not meant to?
Do you need traffic calming solutions?
We can come to your site and provide a car park solution, providing a quote to cover all of these.
Click here to view our work.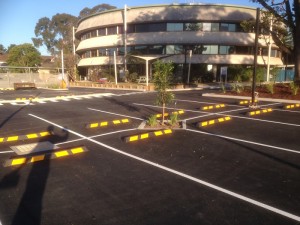 Let Ultra Linemarking provide you with a quote to spruce up your company image.
Simply Choose from the following products/services
Scrub & seal the concrete https://www.sihspune.org/proscar.php surface
Setout & line marking to your car park
Supply & install Speed Humps
Supply & install Wheel Stops
Supply & install Traffic Bollards
Supply & install Signage
 CUSTOM STENCILLING
Ultra Linemarking can turn your dull carpark into something a little more than just a carpark, why not let us stencil your name in each carpark so that it's always there waiting for YOU and not someone else.
See what car park solutions we can provide for you.
Click here to see what more we offer